Instagram is a social network that allows users to upload and share photos and videos. It was created in 2010 by Kevin Systrom and Mike Krieger, both former employees of Facebook. Instagram has over 1 billion active monthly users worldwide.
In this article, we are going to share 10 Pro Tips to create engaging Instagram content and make reels go viral on Instagram. These tips are not only for Instagram but will also help you on other social media channels like Facebook and Twitter.
Before you start creating your content, it is important to plan ahead and decide what type of content you want to create. Planning includes picking your type of content (photo or video), writing a caption, and choosing the filter you want to use.
You should know what your goal is, what content you want to share, and how often you want to post. It's important to think about how many followers you have and how they interact with your posts.
Planning for Instagram content is a little different from other social media platforms. You need to be creative and come up with an idea that will grab the attention of your followers.
It is important that when you post your content on social media platforms, you track the analytics so that you can see what posts are performing better than others and then adjust accordingly.
Facebook is not the only platform that can track analytics for Instagram content. Instagram also has its own analytics tool. It's called Insights and it's very easy to use.
The Insights feature of Instagram provides a lot of information about your account and your posts, including the number of likes, comments and shares that your posts have received. It also provides data on when people are most likely to engage with your posts, which will be useful if you want to post at times when you know that there will be more people viewing or interacting with your posts.
We should not think about the preparation for Instagram posts as a one-time thing. It is something that we should be doing on a regular basis, because it will help us to stay focused on what we want to achieve with our account.
The best way to prepare your Instagram posts ahead of time is by using an editorial calendar. This will allow you to create a schedule for yourself and give you the freedom to visualize what you are going to post in advance.
There are a few things to consider when preparing your Instagram post ahead of time. The first thing you should do is choose a hashtag that relates to your post. Hashtags help you find new people to follow and give people the opportunity to find your content.
The second thing you need to do when preparing your Instagram post ahead of time is to write a caption for it. The caption should be short and sweet, but at the same time provide an accurate description of what the photo or video is about.
You should always make sure that the quality of the content is good enough before uploading it on Instagram. You should also make sure that your post has a good mix of text, images and videos in order to keep your followers engaged with your posts.
When choosing images and videos, you should always try to upload high-quality pictures and videos so that they. You can use a website like Visual.ly or Unsplash to find high quality images and videos that are free for commercial use.
We can post different types of content on Instagram. We can post pictures, videos, quotes and more. We should use this opportunity to diversify our content on Instagram.
If you are looking for a way to diversify your content on Instagram, Read on to find out the different types of posts that you can make.
The first type of post is the photo post. This will be a picture of something that you have taken with your phone or camera and it will have text over it.
The second type of post is the video post which will be a video that lasts between 15 seconds and one minute in length.
The third type of post is the gif post which will be an animated gif image that lasts between 15 seconds to one minute in length and has text over it.
The fourth type of posts are carousel posts which are collections of three photos or videos that last between 30 seconds and two minutes in length with text over them.
A lot of people have started to use Instagram as a marketing tool. But, they struggle with keeping up with the regular posting schedule. There are many tools that can help you schedule your posts on Instagram. You can even find a tool that will automatically like and comment on your posts for you.
Schedule Instagram posts regularly will help you post on a regular basis and make sure that you don't miss any days. You can also find out when your followers are most active on Instagram so that you can plan your posts accordingly.
It is not just about posting at the right time and day, but also about making sure that it is consistent. Post at the right time of day. People are more likely to follow you if you post regularly on a specific day of the week or at a specific time of the day. Schedule your posts in advance with a tool like Hootsuite or Buffer.
Hashtags are a great way to get more exposure to your content. They can also help you find other posts that are similar to yours. Hashtags work as keywords and they help people find content that is related to their interests. They have become an essential part of the social media marketing strategy.
You must use hashtags in your post to identify and categorize posts and find related content. It makes your post more searchable and connects you with new people. If you only want to see pictures of your friends from your college graduation, you can search for #collegegraduation and get all the photos from people who also used that hashtag in their posts.
There is no need to use hashtags that are too broad or too specific. It is best if you can find a hashtag that is related to the content of your post or the niche you are in.
You should focus on your follower count and engagement. You should ask questions in your posts, reply to comments, and DM's. It helps to make an Instagram community. The more engagement you have the more likely people will want to stay engaged with you.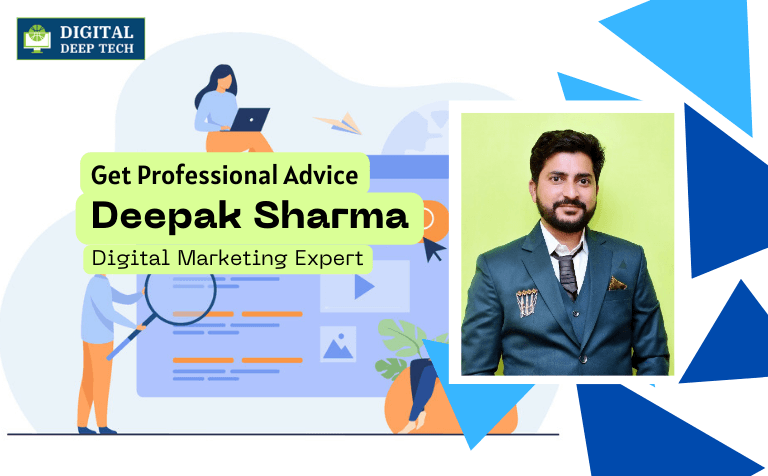 There are many ways to grow a community on Instagram as follows:

The first step to building a community is to make sure you are posting quality content.
The second step is to find influencers in your niche and follow them.
The third step is to use hashtags, which can help you get more followers.
The fourth step is to create an Instagram story every day and post it on your profile.
Questioning is the best way to find the right solution of queries to your audience. If you are a brand or provide any service, It is the best way to know the real need of customers.
Let's discuss how to put questions to the Instagram audience.
The first step is to create a list of questions that you want to ask your audience.
Use hashtags for the questions so that your followers can search for them and answer them in their posts.
You can also post these questions as a poll on Instagram Stories or use an app like Poll Everywhere on your phone or laptop to create a poll and post it on your Instagram Story.
You can also mention people in your posts with the question, this will prompt them to answer the question in their own posts, which will then appear at the top of their feed and yours when they post it there too!
10. Call to Action Button
The use of Instagram is a great way to create a brand. This social media platform allows you to post pictures and videos that are interesting and engaging. All the above tips are important to boost your post on your feed. If you are looking for a social media expert to promote your brand on Instagram, Digital Deep Tech is here to help you. Follow us on @digitaldeeptech.