Blogging is one of the best ways to improve your online presence and grow your business. It allows you to create a personal relationship with your customers, build trust and authority, and convert followers into clients.
We all know the internet has a big piece of the pie in today's knowledge exchange. Blogging is the easiest way to share your ideas, views, and content with the audience. For some people writing blogs is used as an avenue for entertainment to discuss their personal lives etc., on the other hand, few use it as a career opportunity.
The benefits will be lucrative and huge if you succeed in your way. By entering this world you have to first become an expert in the topic you are writing about. There has been little information on how blogging can be used as a career option. In today's post, we are going to discuss some important blogging topics and tips that you need to follow.
the difference between a blog and a website
A blog can be used to generate traffic and improve a business image whether your business is a physical shopping center, a product, or a service provider. Blogs are easy to maintain and content management is easy to use making it attractive for customers, prospects, and search engines to find.
Turn your company website into an online storefront to showcase your products. You can attract more customers, increase your sales and boost the number of repeat buyers by educating potential customers about your products using templates or design services. If you need to optimize your website blogs, hire SEO expert services to get organic traffic.
What is Blog Writing or Blogging?
Blogging is a form of communication, sharing thoughts and experiences with the entire world and it is important to have a style that you find interesting, intriguing, and exciting. These are the things that will attract readers to your blog regardless of what your topic is about.
This can be the right career option for you if you have strong communication skills and the gift of writing.
How to Start a Blog?
A blog is the simplest form of writing. A Blog can be written on any subject. It can be articles, product reviews, poems or news related to different industries and everyone writes this blog for their own benefit nevertheless. The World Wide Web is huge and hence you can get huge traffic for your blogs.
There are many aspects to be taken care of to complete a blog. As we keep writing a blog, new challenges come in front of us. While writing, when to give the right information, what to write in the end, how many words should the blog be, all these problems start arising. You can read about it below:
How to choose the right topic for a Blog?
Choose a topic around which the entire blog can be written. We have to write about that topic which is in demand in public. Check the search volume and see how much its competition using various keyword research tools. If you find a unique topic, on which the competition is low and the search volume is high, then it will be perfect for you.
How to do keyword research related to the topic?
After choosing the topic, you have to do keyword research for your blog. Make a list of keywords to rank your post. If you miss an important keyword, it can affect your organic traffic. That's why keyword research becomes very important for a blog. You can use the "Keyword Research Tool" such as Semrush, Keyword Planner, Ahref, and others to find keywords.
Don't use Keyword Stuffing, because now a day, Search Engines have updated themselves a lot and know your intentions.
Find blog-relevant, long-tail keywords. You can also use long-tail keyword variations in the heading & subheading of the blog to rank perfectly on search engine results. You can buy cheap SEO packages to optimize your website blogs at Digital Deep Tech.
How To Collect Information Out Of The Box For A Blog?
It is also very important to get complete information about the topic so that you can provide everything that a reader wants. For this, you have to read 4 to 5 articles from other blogs and keep one thing in mind, do not copy-paste at all.
After getting information from them, write it in your own words in a unique way.
Write the text in simple language, which is easy to understand and also liked by the reader.
How To Make A Structure Of A Blog Using Informative Content?
After choosing the right topic, keywords, and enlightening content then his next step is to write a post after research for the blog, which we also call an Article longer than 300 words. It includes text, images, text, infographics, or videos in the form of content.
All these together the blog has been published so well without spelling and grammatical mistakes. The blog should be written in such a way that the visitor should not be disappointed after reading it. Writing style must be crucial for this.
How Is Content Important To A Greater Audience?
Content is the king of any blog. Your blog's content should be unique and of high quality. Unique means should not be copied, to check this, you can take the help of the free plagiarism tool. If your contact is a copy, then Google will not approve your post to rank in search results.
High-quality contact means such a contact that can satisfy your user with useful information. Optimize it according to be more reliable, readable, informative, and attractive.
A Blog Can Be On Any Topic, Business, Or Personal Work. Content Plays An Important Role In Getting More Audiences Through The Search Engine. The Information That The User Wants Should Be Found On Your Blog. Only Then Your Blog Will Be Able To Rank On The First Page Of The Search Engine. The ideal length of your blog should be 1500 to 1800 words and you will also have to create images for your post. You can take free from Google or edit and create new and unique images using Photoshop and Canva Tools.
How Long To Write A Blog?
The length of the blog depends on the topic. Your blog must be at least 1000 words. Today, a blog post of 2,000 or more words, generates the most Google search traffic and ranks your blog. But it is a time-consuming process. Take time and get more information to write a useful and reader-friendly blog.
How Many Keywords Use In A Blog?
If we write a blog of around 1000 words, we must use two keywords. According to this, you can increase the number of keywords in a blog. It is a good practice to rank 100+ volume keywords.
Best Position Of Keywords In A Blogs?
If you contain two keywords in a blog, then the best positions are the first paragraph and the last bottom of the paragraph. If the length of the blog is too long and you want to add extra keywords then you can insert them in the middle.
How Much Time Is Needed To Write A Blog?
If you have good writing skills and good typing speed then it may take you 3 to 4 hours to write a 1000 words blog. Doing full research about the topic on which you are writing a blog is also a time-consuming task. After writing a blog, you also have to publish it. For this, selecting images, setting up the blog, applying heading tags, and more are a lot of time-consuming processes.
How Google Or Other Search Engines Will Rank Your Keywords?
Using the latest SEO techniques, and by following search engine algorithms, you can keywords on search engines and get organic traffic. Don't use the specific keyword, again and again, that is related to your blog. Using the "Holistic Approach" technique means that you have to use alternate synonyms, similar words, and helping words for a definite time to support the main keyword as much as possible. The benefit is that you can rank easily on alternative keywords that are prominent to the main keyword.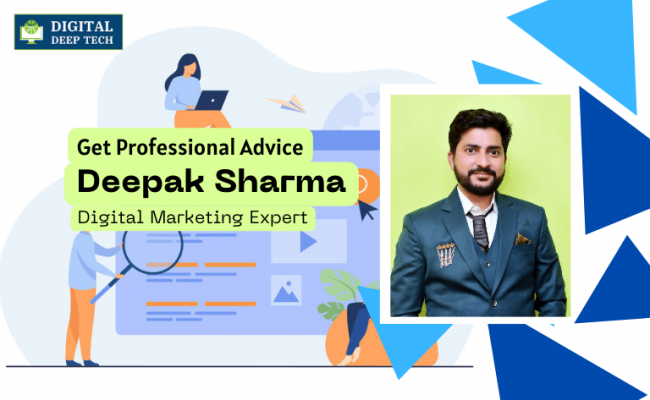 Which SEO Factors Are Important To Rank Your Blog On Search Engines?
If you have published a blog on the website, but you are worried about how we can rank our web page inside Google, then definitely read this topic including some important points. if we do not pay attention to them, then Google does not make a mistake like us that it will have to ignore.
To rank your blog on Google's first page, you can work on three-part of SEO.
Technical SEO
On-page SEO
Off-page SEO
The technical SEO of your blog should be perfect. If it is accurate, then it means that your blog is eligible to rank on Google or other search engines. On-page SEO is the most important and less time-consuming process required for a particular post for your website. If your blog does not rank in Google even after doing on-page SEO, then for this it is also necessary to do Off-page SEO. For this, you have to create quality backlinks for your blog.
Your blog may rank on the first page of Google, but the content quality of your block and the domain authority of the website is very important to rank in the first position on Google. For this, write such content so that more and more users can engage with your blog, improve dwell time by spending more time on your website, do not exit from the page from which they enter and the visitor should also remember the domain name of your website.
Important Tips And Tricks For Blogging To Decrease Bounce Rate:
Becoming a blogger is not easy, it requires a lot of patience and motivation. One needs to overcome hardships and failures in his or her life. The blog industry is full of innovation and creativity, so if you have a passion for blogging I would like to recommend you start blogging using the following tips and tricks:
Each paragraph should be of 2 to 3 sentences to grab the intention of the user and the engagement can increase.
Keywords and phrases should be highlighted in your blog so that users can get the necessary information quickly to decrease the bounce rate
You should use bullet points wherever possible inside the blog. It makes your blog more attractive.
If your blog becomes too long, you can add a "Table of Contents" inside the blog. Using the jump link, visitors can easily read the whole blog and Google easily crawls hyperlinks.
Add more media content include to your blog properly like images and videos for maximum engagement of users.
If you are looking for a content writer or hiring a digital marketing consultant, contact us. We assist you to write and optimize blogs of your website.