Expert PPC Management Services
At Digital Deep Tech, we have a team of experts in PPC advertising services, dedicated to assisting businesses in achieving maximum return on investment through the creation of targeted and effective ad campaigns. Our aim is to optimize your PPC strategy and help you achieve greater success in reaching your desired audience.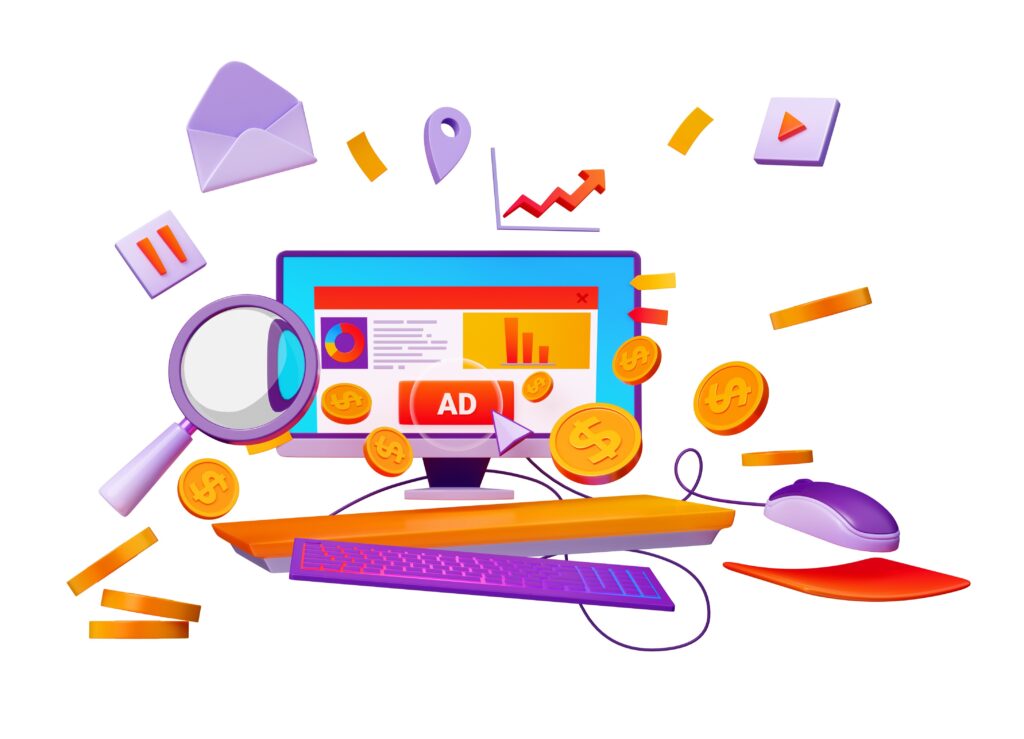 We offer top-notch PPC campaign management services with a comprehensive audit, customization, complete transparency, and a cost-effective approach, ensuring that you receive the best value for your investment.
Our PPC Marketing Services
We understand that different businesses require different strategies to achieve their advertising goals. That's why we offer a wide range of PPC marketing services to cater to your unique needs. Our services include Google Adwords, Facebook Ads, Instagram Ads, YouTube Ads, Twitter Ads, Pinterest Ads, and more.
Our team of experts is well-versed in utilizing each platform's specific tools and features to create effective campaigns that can drive traffic, increase conversions, and boost your ROI. If you're looking for a comprehensive PPC solution, be sure to check out our full range of PPC advertising services to see how we can help your business grow.
Deepak's Google AdWords service has been a game-changer for our business. His expertise in optimizing campaigns has significantly increased our conversions and ROI.
Great result-oriented digital marketing process that I like. Deepak gives me 100% satisfaction with the high-level strategic practice of PPC.
His commitment to the work is worth appreciating. He has a very good griping skills on PPC so that Building lots of conversions in the limited budget.
Process of Our PPC Campaign Management Services
Our process of PPC marketing services is a step-by-step approach that guarantees the success of your campaign from start to finish. We start with an initial consultation to understand your business, goals, and target audience, followed by in-depth keyword research to identify relevant keywords and phrases.
We then create compelling ad copy, design attractive ad creatives, and optimize landing pages for seamless user experience and high conversion rates. Next, we set up and configure your PPC campaign across various platforms, monitor its performance, and provide regular reports and insights for informed decisions.
Based on data analysis, we refine and optimize the campaign for maximum results and engagement.
Finally, we evaluate the campaign's success in terms of ROI, engagement rate, and lead generation to improve future campaigns. Our complete process of PPC marketing and consultant services are designed to provide businesses with a comprehensive and effective strategy to achieve their advertising goals.
Helpie FAQ
PPC advertising is also referred to as pay-per-click marketing, is a method of marketing using digital media that allows advertisers to pay an amount every time a customer decides to click on one of their ads.
What platforms do you advertise on?
We are advertising on multiple platforms that include Google AdWords, Facebook Ads, Instagram Ads, YouTube Ads as well as Twitter Ads along with Pinterest Ads. How do you establish how much I should budget for the PPC campaign? We establish how much you can spend for your PPC campaign by your objectives as well as your industry and competitors. We work together to create an achievable budget that is in line with your goals and generates an increase in ROI.
How long will it take to see the results of a PPC campaign?
The timeframe for gaining the results of a PPC campaign is dependent on the market, competition, and the amount of advertising. However, our team continuously examines the performance of the campaign and makes the necessary adjustments to enhance the effectiveness of the campaign and increase its ROI.
What if I wanted to alter my PPC campaign's strategy once it's started?
Yes, you can alter your PPC strategy once it has begun. The team at our disposal can make any necessary adjustments to your campaign by your objectives and performance indicators.
What is the cost of your PPC services?
The cost of our PPC services is depending on your objectives and objectives, your industry, competition, and ad spending. We work together with you to establish an appropriate budget that will meet your goals and yields the best ROI.
What is the best way to measure the effectiveness of a PPC campaign?
We evaluate the effectiveness of a PPC campaign by evaluating several aspects, such as the ROI, engagement rates, click-through rate conversion rate, as well as lead generation. Our team of experts provides regular reports and analyses to keep you up-to-date on the performance of your campaign and help you make informed decisions on future strategies.
Do you offer continuous PPC campaign management?
Yes, we offer continuous PPC campaign management, which ensures the campaign's ongoing success. Our team constantly evaluates the effectiveness of the campaign and makes the necessary adjustments and regularly provides information and reports to make well-informed choices.