Organic search engine results are great, but there's an entire world of people looking for local information, and you need to be present for these searches. Local is powerful for small businesses: 46% of all Google searches are looking for local information.
Most small businesses invest in SEO once they get started, long after they've dipped a toe in social media marketing, paid online advertising (Google Adwords, Facebook ads) and offline marketing (radio or TV ads, direct mail).
What is Local SEO?
Well before getting into the details of what local SEO can do for you and your business, it's best to explain what it actually is. Local SEO is a term that describes the process of ranking high on search engines for specific geographic locations. It helps businesses to attract more customers in their locality and increase their visibility in the country.
Going after big markets is not always the best option for a business. Some cities have more customers than other cities do. Instead of just targeting a general area, it might be necessary to target small areas. That is one of the main reasons for why you need to hire SEO consultant. By improving your presence in the search engines, you will get more customers and your business may experience rapid growth.
The Importance of Geo-Targeting
Geo-targeting is the process of targeting a particular audience based on their location.
Geo-targeting is important because it allows companies to target the right people and make sure their content reaches the right people. The best time to post on Facebook depends on the geographical location of your targeted audience.
Some companies want to reach a global audience, but they also want to make sure that they are not missing out on any potential customers in their own country. By geo-targeting, these companies can reach both audiences and increase their reach.
Local SEO has a number of advantages, such as: –
It helps businesses to attract more customers in their locality and increase their visibility in the country.
It is cost-effective.
It can be done by anyone.
It can be scaled up or down depending on the size of the business and its goals.
It has a higher conversion rate than other forms of marketing.
In Depth Look at Where the Local Search Market is Headed and How to optimize for it in 2022
Local SEO is an important part of an SEO strategy. It refers to the optimization of a website for local searches. This can be done by optimizing a website to rank well in search engines for geographic keywords that are relevant to the business and its location.
In 2022, there will be more emphasis on organic search traffic as it will make up 85% of all traffic. There will also be more focus on mobile searches as they are projected to account for 50% of all searches in 2022.
Top 13 Local SEO Tips and Strategies in 2022
The article will discuss how Google has been making changes to their algorithm in order to make it easier for searchers to find what they are looking for, and how these changes will affect small businesses.

Google My Business Optimization
Google My Business is your business on Google — it's the tool that helps your local business meet Google's needs. Your business listing shows up in Google search results and places. It also provides a link to your website and phone number (which you should use in all of your marketing). By optimizing your listing, you increase its visibility and reach. Here are the ways you can optimize your local listing.
In order to get the most out of Google My Business across your digital media presence, it is important to create a Google My Business page and verify it. This is essential as it will allow your business to become verified on Google Search, Maps, Google+, and other platforms you are using.
By getting verified, you will be able to take advantage of all the tools at your disposal as well as begin leveraging reviews. By responding to these reviews in a consistent manner across platforms, you can encourage further authentic conversations about your brand with prospective clients.
Share Fresh Content Regularly On Your Google My Business
If you have a Google My Business page, you may be challenged with how to ensure that search engines continue to see your information as fresh content. Content will always be the key when it comes to providing valuable information to your searchers—-whether or not that content is posted on your website or reported on via Google My Business. But when it comes down to it, what has become the most important aspect of your website? Social media!
As a Google My Business (GMB) profile owner, it is important to keep your business in the spotlight. The first step in achieving this is to share content which showcase your brand's personality and products. This tactic not only helps you rank higher on search engines, but also provides the genuine user experience that Google has been pushing for the past few years.
Setting Up Your NAP Details (Name, Address, And Phone Number) To Moving Up In The SERP
Setting up your NAP is the easiest way to ensure you're found by those looking for you, whether it be a potential customer or the search engines. In order to setup your name, address, and phone number (NAP) properly, you must take into consideration that Google places relevancy on each piece of information about your business. Location, province, and postal code are going to be most important as this information is what differentiates businesses from one another. You've got to make it easy for people and search engines to find you.
Optimizing Online Directories and Citations can Help Boost Your Local SEO
Imagine you have just one online presence, and that's on the Internet. Now imagine someone is searching for your business and can't find you. That doesn't sound too appealing, does it? If you don't display in search engine results, this means you have done a poor job of making yourself available to the public. If a searcher can't find you, they are unlikely to click through to your website or call your business directly.
Citations, or online directories and listings, are a great way to improve your search engine ranking and make it easier for potential customers to find you. However, there are a lot of factors that can affect your site's search engine ranking so "correcting" any discrepancies on these websites should be made a priority.
Get found in local search results. Improve local SEO by making sure your listings on sites like Yelp and Foursquare are consistent.
Implement a Local SEO Audit
A local SEO audit is an in-depth study of your website's position with the search engines. This can be done manually or by using automated software such as the SEMrush Rank Tracker or Power Tools for SEO plugin for WordPress . Some SEOs even combine the two and have a combination of manual checks against software suggestions. There are different types of audit that use to improve your website visibility.
Onpage SEO audit: Find onsite issues, warnings, and notices that need to fix.
Backlink Audit

: Help to remove toxic backlinks.

Google My Profile Audit

: Complete all profile and optimize according to Google guidelines.

Competitor Analysis

: Find competitors listings, backlinks, and website implementation structure and implement it in your strategy.

Google Search Console Audit

: Find all required errors using it and create an effective strategy of each part of this tool.

Citation Audit

: Check all business listing NAP details.
Local SEO audits are essential to growth if you want to compete with your competition, who may have local listings. A local listing can appear in search engine results pages (SERPs) at various positions for relevant keyword searches. This means that if a business or organization has a local listing, and yours does not, your website will be absent from people's search results when specific key phrases are searched for in your area. In other words, it becomes harder to attract new customers by their searches if they can't find you.
Improve the structure of your internal links
Local SEO is critical if you want your business to stay relevant and compete with other local businesses. According to Moz, 46% of all Google searches are looking for local information — which means if your business isn't optimized for local search, you could be missing out on potential customers who are ready to shop in your area.
In order to rank well in local search results and get more traffic from Google Maps and other location-based apps, you need to improve the structure of your internal links.
The good news is that this doesn't require a lot of time or technical knowledge (you can do it yourself with our free guide). The bad news? This process can take some time.
The key is to create a strategy that will increase the number of pages on your site that receive links from other pages on your site — such as product pages or landing pages — but also ensure that those pages don't compete with each other by using the same keywords. You can buy SEO marketing packages that include all these services.
Here's how to improve the structure of your internal links:
1. Optimize landing pages for specific keywords and phrases related to location
2. Make sure location pages are linked from important sections of your website (such as contact pages)
3. Create keyword-rich anchor text links from non-location pages (such as "About Us" pages)
URLs, title tags, headers, meta descriptions, and content should all be optimized
When it comes to geo-targeted content, you need to be able to create a lot of it. But if you're having trouble coming up with ideas or can't think of the right keywords to use in your site's URLs, title tags, headers, meta descriptions, and body text, there are still ways to create engaging geo-targeted content.
First things first
You need to come up with a list of high-volume keywords that your target audience is searching for on Google and Bing. Luckily, there are lots of tools available that help you do this quickly and easily.
But what if you're still struggling? Digital Deep Tech team help you.
Highlight customer success stories and case studies
If you're not sure how to start creating geo-targeted content that works well for local business owners and consumers alike, consider highlighting customer success stories and case studies. These types of pieces allow you to highlight specific instances where your product or service has helped someone achieve something great — whether it's landing a new job or becoming debt-free because they've paid off their credit card debt thanks to your advice!
Highlight industry trends
Local SEO is a powerful marketing strategy for small businesses, and it's not as difficult to implement as you might think. The first thing that you need to do is work on your website's content. This will help your website rank higher in the search engine results pages (SERPs) and will also help you get more traffic from users who are looking for local businesses in your area.

The website should include location pages
Google wants to surface the best information for its users, so it's important that you provide them with as much useful content as possible. That means not just adding a list of your locations, but also providing location pages that include all of the information they need to know about each store.
If you have more than one brick and mortar location, create location pages. Location pages provide readers with your name, address, phone number, store hours, unique store descriptions, parking/transit information, promotions, and testimonials from happy customers.
Location pages are great for people who are looking for specific stores in their area or city. For example: "Have a favorite restaurant? Search for its location on Google Maps.
Make sure The website is responsive (Mobile-friendly)
Google has made it clear that mobile-friendliness is a ranking factor. Not only do they want to make it easier for users to find the information they are looking for, but they want to ensure that mobile users are getting a good experience and can easily navigate your website. This is especially important for local businesses.
According to a recent survey, 61% of all Google searches are performed on mobile devices. In fact, "near me" searches on mobile have increased 250% since 2017 (Think With Google).
Ensure your website is mobile-friendly with these tips:
1) Make sure your website loads quickly on all devices. This will help you avoid losing out on customers who may get frustrated with slow load times or simply give up altogether if they don't see any indication that their page will load soon.
2) Use responsive design so that your site adjusts its layout based on what device it's being viewed.
Make localized content
The best way to get the attention of local customers is to create local content.
Google continues to get smarter, which means content creators are now able to truly write for users, not search engines. But while writing about general topics will attract a wide crowd, sometimes it's more important to hone your focus and write about local or industry news to attract a local audience.
The first step in creating relevant content that speaks to your customers is identifying who they are. That can seem like a daunting task if you're just starting out, but there are several ways you can do this:
Review your online analytics and see where most of your traffic is coming from. This should be easy for most businesses because most analytics platforms provide this information for free. You'll want to focus on geographic locations where people are visiting from that aren't in your immediate area (this could be as far away as across the country or across the ocean). You'll also want to look at keywords that lead visitors to your website — these can help you identify what topics they're interested in learning more about and how they describe their problems or interests.
Tap into social media platforms like Facebook and Twitter where you can connect with potential customers by engaging them directly through posts and interactions.
Join Local Community and Share Experience
Learn about your local community and how it can help you. Reach out to other businesses and organizations for opportunities to collaborate and promote each other's events and campaigns. If you're interested in sponsoring an event or getting involved with a charity fundraiser, do some research first to make sure there's a good fit between what they're doing and what you want to promote.
If you have employees who are passionate about volunteering their time or raising money for their favorite charities (or even if they just want to try something new), then encourage them to get involved with local events like marathons or walks that are being sponsored by companies like yours.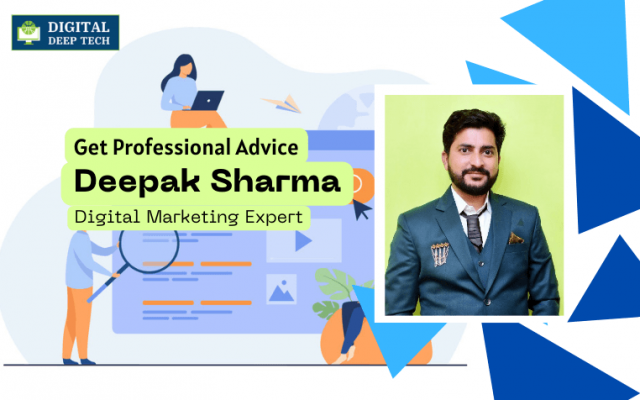 How Inbound Marketing Can Help You Reach the Right Audience
Inbound marketing is about attracting the right audience to your business. It is about creating a compelling message and telling your story in a way that resonates with the people who need it most.
Inbound marketing is not just one channel or strategy. It's a complete mindset that includes content, SEO, social media, and more.
Reputation Management Strategies for Small Businesses
Reputation management is the process by which companies can protect their reputations against negative customer reviews and feedback. Reputation management helps businesses respond to customer inquiries, correct misinformation about their products and services, and prevent negative reviews from going viral on social media sites such as Facebook, Twitter, and Yelp.
The most effective reputation management strategies for small businesses include:
Monitoring online reviews – Reputation management starts with monitoring online reviews of your business so that you can identify potential problems before they become serious issues. Monitoring includes searching for new reviews and monitoring existing ones in order to respond quickly if necessary. You should also be checking your business's Google My Business page regularly so that you can respond to any negative reviews posted there as soon as possible.
Responding to negative reviews – When a customer leaves a bad review about your business online, it can hurt your brand image significantly if you don't respond quickly.
For the further assistance, you can hiring a digital marketing consultant at Digital Deep Tech.