Top 17 Brand Awareness Strategies
Definition of Brand Awareness
Brand awareness is a marketing strategy that helps companies to build up a positive reputation. It is also the process of making people aware of the existence of a brand, its products, and its services. Brand awareness can be achieved through various ways, such as advertising, sponsorships, public relations, and word-of-mouth.


The most popular way to achieve brand awareness is through digital marketing because it is the most direct way to attract consumers' attention. A company that has high brand awareness will have more customers than one with low brand awareness. It will also have higher sales because customers are aware of the product and know what it offers them.
Difference - Brand Recognition & Brand Awareness
Brand recognition is the process of a customer recognizing a brand in their mind. It is what happens when someone sees an advert for a product and thinks "I know this brand." Brand awareness is the process of customers knowing about a certain product or service, but not necessarily knowing which company provides it.
Brand recognition is an indication of how often the brand has been seen by a person and for how long. On the other hand, brand awareness is an indication of how often a particular brand has been seen by people in general.
Brand recognition is more difficult to measure than brand awareness because it can only be done on an individual basis. One way to measure it would be to ask people what brands they recognize on their own and then compare those results with other people's responses.
Benefits Of Brand Awareness​
Brands are an important part of our lives. They are the ones who make us feel good and they make us feel better about ourselves. Brands have a huge impact on our everyday life and they are the ones who shape our views on the world. Brand awareness is important because it helps make the brand or product more recognizable to potential customers.
The importance of brand awareness is not only for companies but also for their consumers. For companies, people must know about their products and for customers, it is important to know what brands they support. It also increases the chance that people will remember the brand when they are looking for products in that category.
Top 17 Essential Tips to Grow Your Brand Online
Brand awareness is the process of making a brand or product well known and familiar to potential customers. Brand awareness can be done through advertising, word-of-mouth, social media, and many other ways. In this blog, we cover top guides to growing your brand online.
1. Creating Social Media Accounts
Brand awareness is a measure of the extent to which consumers recognize and recall a company's name and logo. There are many ways to build brand awareness, but one of the most effective is through social media marketing. Social media marketing can be used for branding, customer acquisition, lead generation, product promotion, and other purposes.
Social media marketing is an effective way to build brand awareness because it reaches more people in a shorter period than traditional advertising methods like TV commercials or billboards.
2. Listing Your Business Online
Business Listing is a process of adding your business to local directories, search engines, and other directories that are relevant to your industry.
Business listings are a key part of growing your brand online. They allow you to have your searchable company information appear on the first few pages of Google, Yahoo, and Bing.
They are an effective marketing tool that can help you get more leads, increase traffic, and improve SEO rankings. This service helps you find the right keywords for your business so that you can rank higher on search engines. It also provides you with information about other businesses in your area, so that you can connect with them and grow your brand online.
3. Creating a Google My Business Account
A Google My Business page is a free and easy way for any business, large or small, to get found on Google. It's also the first place potential customers will look when they're looking for your business. It is an important part of the Local SEO strategy.
A GMB page is an online profile that you can create on Google Maps to help people find and connect with your business. With a GMB page, you can add details about your business like the address, phone number, opening hours, and photos. You can also add a link to your website or social media profiles so that people can find out more about you.
There are many benefits to creating a Google My Business page:
You can claim your business on Google Maps and create a virtual map for customers to find you.

You can share information about your business with customers who visit your page;

You can add photos of your store, restaurant, or other location.

You can respond to reviews left by customers on Google Maps.
Infographics are visual representations of information that use for brand awareness. It is a great way to get your message across and make it more memorable. Infographics are used by brands to educate customers about their products. It conveys the company's values or just shares interesting facts.
It is an image that presents information in a concise and easy-to-understand manner. The data can be presented as text, graphs, or both. Infographics should have a clear message with an appropriate design and layout.
The use of infographics is not limited to businesses only anymore as they are now being used by individuals as well for personal branding purposes.
The use of podcasts for brand awareness has been around since the early 2000s. It has been a powerful tool to reach out to a wider audience and grow a brand online. Podcasts are an excellent way to connect with potential customers and create a personal connection with them.
A podcast is an audio show that you can subscribe to on your phone, tablet, or computer, as well as on your TV or other media player.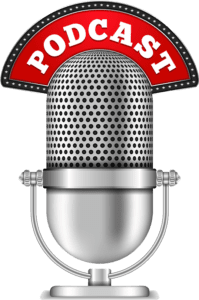 When you subscribe, new episodes automatically download when they're released so you don't need to do anything but listen.
6. Create an Attractive Website
The modern customer expects a website that is responsive, mobile-compatible and offers their desired level of interactivity. As a result, the need for a website that is both modern and attractive has become increasingly important.
A modern and attractive site can help grow your brand online by attracting more customers to your business, increasing your conversion rates, get more clients online, and improving your search engine rankings.
7. Perform Latest SEO Strategies
Brand awareness is vital thing for any business. It is the process of building and maintaining a strong awareness of your brand.
A lot of people think that they can just create a website, set up social media profiles, and wait for customers to come to them. But this is not how it works anymore. To get the attention of potential customers, you need to go out there and find them where they are hanging out online.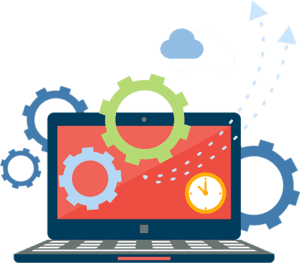 Brand awareness is a marketing strategy that helps businesses get more customers in their doors. It can be done by using SEO ranking factors to grow your business on the internet.
A few of these tactics include:
Building a website with good content and relevant keywords

Posting on social media

Sending out press releases.

Optimize the Website.

Create infographics and videos.

Link building.
8. Pay Per Click Advertising
PPC advertising is a great way to grow your brand online. It's the best way to get your message in front of the right audience.
PPC ads are an excellent way to get your brand in front of the right audience, but there are many other ways to build awareness for your business.
Paid ads can be expensive and time-consuming, so it's important to consider all options before diving into PPC advertising.
Influencer marketing is a marketing technique that involves using social media influencers to promote a brand or product. This type of marketing is based on the idea that people are more likely to trust recommendations from individuals they know, like, and respect.

Social media influencers are people who have a large following on social media channels such as Instagram, YouTube, and Facebook. They can help grow your brand by giving it exposure and increasing its reach. However, finding the right influencer for your company can be difficult because many factors need to be taken into accounts such as audience demographics and the type of content they post.
Start blogging to grow your brand and build a strong online presence.
Blogging is one of the most effective ways to reach out to potential customers. The more you blog, the more visibility you get on search engine results in pages (SERPs).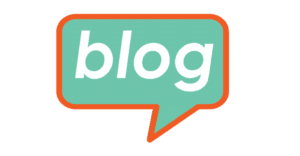 Your blog posts will also be indexed by Google on their Blog Search Engine. You can use this platform to promote your business and generate leads for your company.
Guest blogging is a great way to grow your brand. It can help you build a strong online presence and increase traffic to your website. Guest blogging also provides an opportunity for you to reach out to new audiences and grow your brand awareness.
The idea behind guest posting is that you write about topics related to your industry on other people's websites. You might be able to offer tips, advice, or information.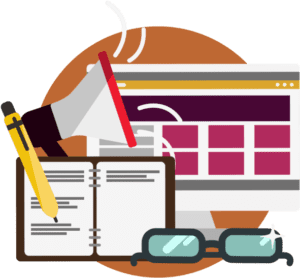 You can also share opinions on the latest developments in the industry. This way, you get exposure and build trust with potential customers while promoting your own business at the same time. The benefits of guest posting are that it is a cost-effective way to reach new audiences, it can establish thought leadership, and it can improve search engine optimization (SEO).
A contest can be a great way to increase your brand awareness. You can have a contest where you ask people to submit their best content and then reward the winners with prizes. You can also incentivize people by giving them points that they can redeem for prizes.
you want people to do? Do you want them to share pictures of themselves using your product? Or do you want them to post pictures of their favorite movies? Whatever it is, write it down and make sure that it will help grow your online presence.
For brand awareness, It must be required to create video content that deeply clarifies your business and services. It helps to grab the attention of customers about your product or services. You can create a YouTube channel with a brand name and upload videos. You can share videos on your social media platforms such as Facebook, Twitter, Instagram, Pinterest, and more. You can watch this Digital Deep Tech intro video to know more about our brand.
Brands are not just a logo or a name anymore. They have become an experience that people want to share and be a part of. Brands are not just for selling products but for creating memories.
The way you tell your story is the key to brand awareness and growth. The most successful brands have a strong brand story that resonates with their target audience.
A good brand story will help you grow your online presence by attracting new customers, increasing customer loyalty, and establishing trust.
The main goal of content marketing is to create awareness for the brand. The more people know about the brand, the more likely they are to purchase a product. So brands need to establish a strong online presence and reach out to their target audience by creating interactive content to grow their brand.
Some of the interactive content that brands can use are quizzes, videos, infographics, and polls.
This interactive content can be used as part of an email marketing campaign or just posted on social media platforms like Facebook, Instagram or Twitter. Let's read more about Instagram content strategy.
Email marketing is one of the most effective ways to grow brand awareness online. It has a higher ROI than other digital marketing channels, and it can be done at a much lower cost.
The success of an email marketing campaign depends on the email content, subject line, and sender details.
These are some of the key factors that are important for a successful campaign:
The email content should be relevant to the audience.

The subject line should grab attention and make people open it.

The sender's details should be accurate and professional to build trust with the audience.
Get started with Digital Deep Tech
Digital Deep Tech is a digital marketing team that specializes in helping small and medium businesses to grow their brand awareness and generate more leads online. They have an in-depth knowledge of the digital marketing landscape and can provide innovative solutions for any business.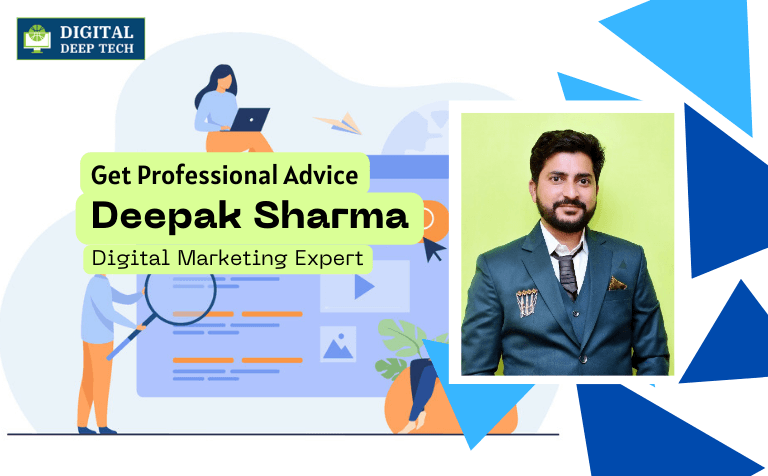 Digital Deep Tech has over 5 years of experience in the Digital Marketing industry, helping brands grow their online presence with innovative solutions that are tailored to each client's needs. For further assistance, you can contact us or buy affordable SEO packages for your brand awareness.