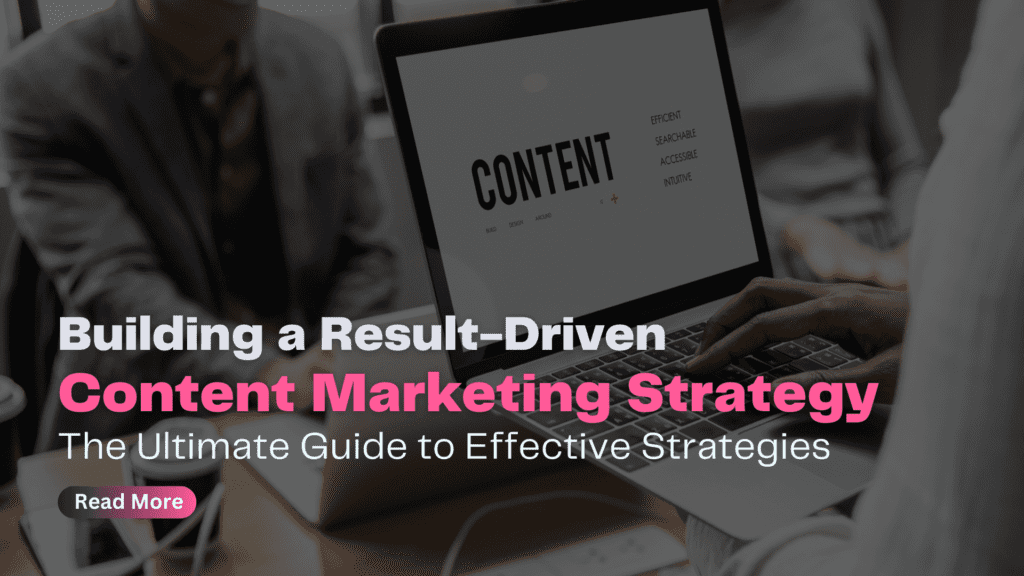 A content marketing strategy is a well-planned and executed marketing plan that includes the right mix of content, channels, and timing to meet the needs of customers. It is a technique that is used by companies to promote their products or services to establish a brand's identity, build trust, and generate leads.
Top 11 content Marketing Strategy
What is Content Marketing Strategies and How Is It implemented?
Content marketing can be done in many different ways including blogs, videos, podcasts, images, etc. The key to a successful content marketing strategy is to create high-quality content that engages your audience.
Content marketing has evolved over the years with new channels and technologies emerging.
This has allowed marketers to customize their strategies based on the needs of their target audience.
Content marketing should be done with a strategy in mind. The strategy should address the following questions:
What type of content will you produce?

Who is your target audience?

How often will you publish content?

What channels will you use to distribute your content?
Importance of Content Marketing
Content marketing is an important part of the digital marketing mix because it helps companies to build a relationship with their customers. The strategy is also a great way to promote products and services as well as generate leads.
Content marketing is a type of marketing that focuses on creating and distributing valuable content to attract, engage, and retain a clearly-defined audience — and ultimately drive profitable customer action.
Benefits:
Content Marketing Strategy helps you to create a long-term relationship with your customers.

It helps in developing a better understanding of your target audience

A content Marketing Strategy can help you in establish an authentic brand identity.
A successful content marketing strategy can be broken down into Eleven key areas
1. Create a Clear and True Purpose Goal
Content Marketing Strategy is not just about what you publish but also how you promote it. It's a long-term and short-term goal process for marketing strategy. Create clear and true purpose goals and plan them to achieve the desired revenues. The goal of a content marketing strategy is to drive engagement with customers by providing them with relevant information, education, or entertainment which will increase revenue.
Goals are most effective when they are integrated into all aspects of the company's operations: from brand development and customer service to product design and sales.
2. Understand the Audience
The content marketing strategy is a process that marketers use to create and distribute valuable, relevant, and consistent content to attract and retain a clearly defined audience.
This strategy is used to build brand awareness, establish thought leadership, increase customer loyalty, and drive conversions.
After planed a clear and true purpose goal, we need to understand the audience to whom we have to deliver the content. The concept is clear, we need to target a niche relevant audience after researching it. Create and distribute valuable, relevant, and consistent content to attract and retain a clearly defined audience.
This strategy is used to build brand awareness, establish thought leadership, increase customer loyalty, and drive conversions. Also, research on, which type of content the audience loves related to our niche.
3. Trending Keyword Research
Keyword research is the foundation of any content writing project. It is the next step that a content writer should take before writing a single word.
It provides insights into what people are searching for on search engines, which topics are trending, and what type of content would be relevant to readers. The keyword research process helps in determining what keywords or phrases to target and how to rank those keywords in the search engine results pages (SERPs).
With the help of keyword research tools, we can easily found long-tail or short-tail keywords according to our businesses. Google AdWords provides the free tool – Keyword Planner which is easy to use. Semrush and Ahref offers paid tools use for this purpose.
4. Write Informative Blogs
The goal of content marketing is to create and publish content that educates or entertains the audience. It's a way to share valuable information with prospects, build trust, and increase your influence.
Informative blogs are an excellent way to generate traffic and increase the conversion rate of your website. They are also a great way to build your email list.
The best way to write an informative blog is to start with a question. This will help you focus on what you want the reader to learn from reading your blog post. From there, it's all about research and writing!

5. Update Current Content
Along with updating new content on the website, there is also a need to update old content. This includes blog posts, videos, infographics, and any other type of content that is published on the website. We also need to manage the social media accounts of the company. It helps to generate traffic and increase the visibility of the company.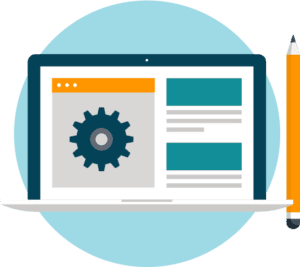 Email marketing is one of the most effective marketing channels for businesses. A well-executed email campaign can help you reach out to your target audience and get them engaged with your content.
The first step for any email marketing campaign is to build an email list. The list should have a wide range of contacts from different industries, demographics, and geographies.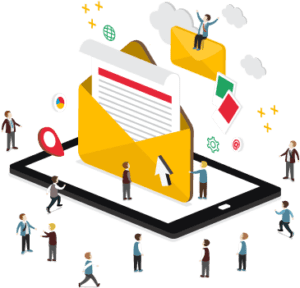 The best way to build an email list is by using signups from your website or blog post. You can also use social media platforms such as LinkedIn or Facebook to grow your list. A good strategy would be to offer something valuable in return for their email address like a free ebook or video series that they can take advantage of.
The format of content for a content marketing strategy is an important factor that can make or break the success of a campaign. Create a separate strategy for videos, blogs, infographics, and other content of the website.
You need to understand what your audience is looking for and what they find most interesting. 
You also need to know what type of content formats are more likely to be shared on social media and which formats are more likely to be read by your target audience. The format you choose should be suited for the message, audience, and platform.
8. Researching Your Competitors' Content
It is a time-consuming process. But it's worth the effort because it can give you insights into what your customers are looking for, what content they're sharing, and what words and phrases they use to describe their pain points.
It's important to identify the main competitors for your business, but you should also try to find smaller niche competitors that might be able to provide content that would be of interest to your target audience.
SEO strategy, Format of content, Competition free content.
Social media is a powerful tool for content marketing. It provides the opportunity to connect with your audience, build brand awareness and increase your website traffic. The key to successful social media marketing is to be consistent, post quality content and measure the success of your posts.
Optimize the content according to search engine guidelines. Use unique content. Content optimization is the process of ensuring that the content you produce is relevant to what it is you are trying to sell and that it will rank well for your target keywords.
11 Important Content Marketing Strategy to Boost Your Business

The first step in optimizing content for search engines is to know what your target keywords are. You'll need a list of five or so keywords that you would like your content to rank for. Once you have a list of keywords, start thinking about how they relate to your product or service and then write articles with those words in them.
Paid advertising is one of the most effective marketing tools for businesses and organizations. Paid ads are an excellent option if you're not getting organic traffic to your site, and it's also a great way to test the viability of your content before investing more heavily in it.
Content marketing is a technique of creating and distributing relevant and valuable content to attract, engage, and retain a clearly defined audience. There are many different types of content that you can use for your marketing strategy. Some examples are articles, videos, infographics, podcasts, ebooks, etc. You need to decide which type of content will work best for your business goals.
Get Started With Digital Deep Tech
A digital marketing team called Digital Deep Tech focuses on assisting small and medium-sized companies to increase their content and brand visibility. We offer cutting-edge solutions for any firm since they have an in-depth understanding of the digital marketing environment.
For further assistance, you can contact me or buy affordable SEO packages for On-page and Off-page SEO at Digital Deep Tech.